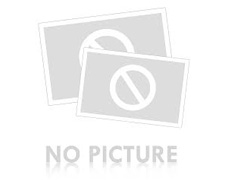 Double Cone Blander Lab Equipment Manufacturer, Supplier and Exporter in India
Catalogue No :
PLE-0123
Ray Export is a leading manufacturer and supplier of Double Cone Blander in India, Mozambique,Educational Lab Equipment in Supplier Kenya, Southren African region, Botswana, Lesotho, Malawi, Angola, Namibia, Zambia, Zimbabwe. Djibouti, Ethiopia, Kenya, Madagascar, Mauritius, Rwanda, Seychelles, Tanzania and Uganda.
Comprises of two S.S cones welded with a barrel shaped shell and having charging and releasing at inverse closures mounted on a channel stand. Drive is by methods for an electric engine lessening gear box through an inside shaft. The cone is mounted on plummer obstructs for simple development there by guaranteeing through blending. To encourage simple development of the cone while charging and releasing of the huge units, a unique creeping game plan is furnished with the unit. Engine utilized is single stage or three stage. Limit Drive H.P. I) 5 kg. 1 stage ii) 10 kg. 1 stage iii) 25 kg. 1 3 stage b) Hand Operated.

Ray Export has regular exports of Educational Scientific Instruments, School Laboratory Scientific Equipment , Biology Lab Equipment ,Physics Lab Equipment , Chemistry Lab Instruments , Laboratory Equipment , Biology Lab Equipment , School lab , Math Lab , Educational Lab Equipment Manufactruer, Microscopes , Physics Lab Equipment manufacturer , Biology Lab Equipment manufacturer , Maths Lab Kit , School Lab equipments suppliers , Lab Glassware Manufacturers , Glassware Adapters , Glassware Bottles , Scientific Glassware , Laboratory Glassware Pipette , Laboratory Glassware Beaker , Laboratory Glassware Joints , Scienc Lab Equipments Manufacturers, School Lab Equipments Manufacturers, Scienc Lab Equipments Manufacturers, Lab chemicals manufactruers,Educational Lab Equipment Manufacturer, Colleges, University & Research