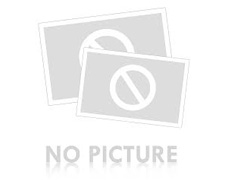 Polarimeter (Research Model) Lab Equipment Manufacturer, Supplier and Exporter in India
Catalogue No :
PLE-0008
Ray Export is a leading manufacturer and supplier of Polarimeter (Research Model) in India, Mozambique,Educational Lab Equipment in Supplier Kenya, Southren African region, Botswana, Lesotho, Malawi, Angola, Namibia, Zambia, Zimbabwe. Djibouti, Ethiopia, Kenya, Madagascar, Mauritius, Rwanda, Seychelles, Tanzania and Uganda.
Excellent optics and pivoting half shadow framework situated at the front guarantee best determination and exact outcomes. Rakish scale from ;0 to 360° empower guide perusing to .05 and byestimation to .02° Sugar scale from 30 to 120 I.S.S. Gives guide perusing to 0.1 and by estimation to 0.05. Provided with Polarimeter tube 200mm. Acknowledges Sodium Vapor light Assembly ( Optional);The utilization of sodium Lamp with control supply is prescribed with this instrument and can be provided alongside. Anyway white light can be utilized upto 12° B) - - sodium Lamp: Complete with stand ,; transformer ..

Ray Export has regular exports of Educational Scientific Instruments, School Laboratory Scientific Equipment , Biology Lab Equipment ,Physics Lab Equipment , Chemistry Lab Instruments , Laboratory Equipment , Biology Lab Equipment , School lab , Math Lab , Educational Lab Equipment Manufactruer, Microscopes , Physics Lab Equipment manufacturer , Biology Lab Equipment manufacturer , Maths Lab Kit , School Lab equipments suppliers , Lab Glassware Manufacturers , Glassware Adapters , Glassware Bottles , Scientific Glassware , Laboratory Glassware Pipette , Laboratory Glassware Beaker , Laboratory Glassware Joints , Scienc Lab Equipments Manufacturers, School Lab Equipments Manufacturers, Scienc Lab Equipments Manufacturers, Lab chemicals manufactruers,Educational Lab Equipment Manufacturer, Colleges, University & Research