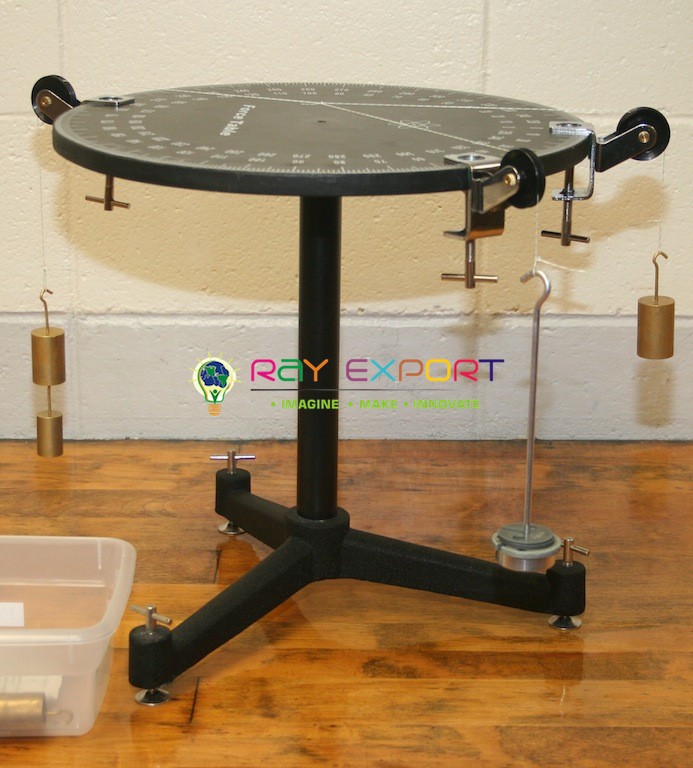 Expand
Force Table for Physics Lab
Catalogue No :
MPL-0020
To check the law of structure and determination of powers.

.

This comprises of machined aluminum table 40 cm. in breadth. Its raised edge has a scale, graduated in 360 degree, mounted on vertical help pole based gave leveling screws. Body under examination is a ring in focal point of the table secured by lines disregarding four pulleys, connected with the table.

CO with four pulleys, four weight holders, twelve weights 2 x 10 gm. 2 x 20 gm. 4 x 50 gm. 4 x 100 gm.

Ray Export has regular exports of Educational Scientific Instruments, School Laboratory Scientific Equipment , Biology Lab Equipment ,Physics Lab Equipment , Chemistry Lab Instruments , Laboratory Equipment , Biology Lab Equipment , School lab , Math Lab , Electronics Lab Trainer, Microscopes , Engineering Lab Equpments , Hospital Equpments , Maths Lab Kit , School Lab equipments suppliers , Lab Glassware Manufacturers , Glassware Adapters , Glassware Bottles , Scientific Glassware , Laboratory Glassware Pipette , Laboratory Glassware Beaker , Laboratory Glassware Joints , Colleges, University & Research Labs.