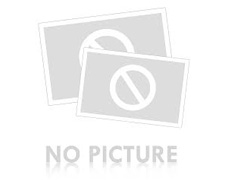 Adulterants Test Strips Lab Equipment Manufacturer, Supplier and Exporter in India
Catalogue No :
HT-0009
Depiction:
The utilization of Adulterants Test Strips can cause false negative outcomes in medicate tests by crushing the medications show in the pee or meddling with the test itself.

There are a few techniques sedate abusers have used to attempt and beat the medication test, for example, weakening or adding substances to the example, flushing their framework, and so on. Contaminated test strips (Specimen Validity Tests) are a financially savvy approach to decide whether the contributor has debased their example in as meager as 1 minute.

Ray Export has regular exports of Educational Scientific Instruments, School Laboratory Scientific Equipment , Biology Lab Equipment ,Physics Lab Equipment , Chemistry Lab Instruments , Laboratory Equipment , Biology Lab Equipment , School lab , Math Lab , Electronics Lab Equipments Manufactruers, Microscopes , Engineering Lab Equpments , Hospital Equpments , Maths Lab Kit , School Lab equipments suppliers , Lab Glassware Manufacturers , Glassware Adapters , Glassware Bottles , Scientific Glassware , Laboratory Glassware Pipette , Laboratory Glassware Beaker , Laboratory Glassware Joints , Scienc Lab Equipments Manufacturers, School Lab Equipments Manufacturers, Scienc Lab Equipments Manufacturers, Lab chemicals manufactruers,Educational Lab Equipment Manufacturer, Colleges, University & Resea