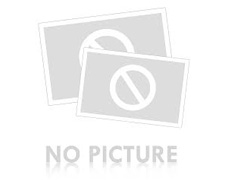 Cotinine Test Device Lab Equipment Manufacturer, Supplier and Exporter in India
Catalogue No :
HT-0010
Depiction:
The Cotinine Test Device is a fast screening test intended to recognize Cotinine, the significant metabolite of Nicotine, in human pee at a level 200 ng/mL. This test uses a monoclonal immune response to specifically recognize hoisted levels of Cotinine in pee. The window of discovery for Cotinine in pee at a cut off level 200 ng/mL is ~ 2 hours-10 days in the wake of smoking. The window of identification relies upon span, sum, recurrence of tobacco use, and additionally different components. The exactness rate of this test is 99%.
The Cotinine Test Device gives just a subjective, primer diagnostic outcome so it is prescribed that an auxiliary scientific strategy (i.e. GC/MS) be utilized to acquire an affirmed result. This test is for scientific utilize as it were.
Ray Export has regular exports of Educational Scientific Instruments, School Laboratory Scientific Equipment , Biology Lab Equipment ,Physics Lab Equipment , Chemistry Lab Instruments , Laboratory Equipment , Biology Lab Equipment , School lab , Math Lab , Electronics Lab Equipments Manufactruers, Microscopes , Engineering Lab Equpments , Hospital Equpments , Maths Lab Kit , School Lab equipments suppliers , Lab Glassware Manufacturers , Glassware Adapters , Glassware Bottles , Scientific Glassware , Laboratory Glassware Pipette , Laboratory Glassware Beaker , Laboratory Glassware Joints , Scienc Lab Equipments Manufacturers, School Lab Equipments Manufacturers, Scienc Lab Equipments Manufacturers, Lab chemicals manufactruers,Educational Lab Equipment Manufacturer, Colleges, University & Resea