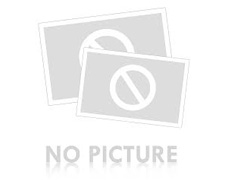 Table Top Autoclave 20 L Lab Equipment Manufacturer, Supplier and Exporter in India
Catalogue No :
ASS-0039
Chamber limit: 20L CE EN13060 2008 release confirmed Safety highlights included and ensured! Programmed control and water inletAuto-dry mode Overall measurements: 624x430x621mm (WxHxD) Power Consumption: 220VAC, 50/60Hz, 2000W Sterilization Temperature Pressure: 121oC(249.8oF)/1.1kg/cm2/15.64(lb/in2) 134oC(273.2oF)/2.1kg/cm2/29.85(lb/in2).
Contact Ray Export for your School, College Civil and Mechanical Engineering Lab Instruments. We are the best engineering educational equipment, engineering equipments exporters, engineering equipments suppliers, engineering equipments supplier, engineering educational equipments, engineering equipments manufacturers in Ambala, India.
Ray Export has regular exports of Educational Scientific Instruments, Buy Fashion Jewellery for Women , Buy Earring for Women ,Best Hair Transplant clinic in Delhi, School Laboratory Scientific Equipment , Biology Lab Equipment ,Physics Lab Equipment , Chemistry Lab Instruments , Laboratory Equipment , Biology Lab Equipment , School lab , Math Lab , Electronics Lab Equipments Manufactruers, Microscopes , Engineering Lab Equpments , Hospital Equpments , Maths Lab Kit , School Lab equipments suppliers , Lab Glassware Manufacturers , Glassware Adapters , Glassware Bottles , Scientific Glassware , Laboratory Glassware Pipette , Laboratory Glassware Beaker , Laboratory Glassware Joints , Scienc Lab Equipments Manufacturers, School Lab Equipments Manufacturers, Scienc Lab Equipments Manufacturers, Best Hair Transplant in Delhi/a>,Lab chemicals manufactruers,Educational Lab Equipment Manufacturer,in2 bcaa, in2 glutamine, scitron, Colleges, University & Resea