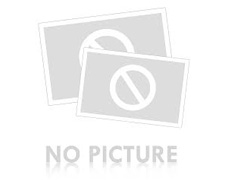 Balance Lever Lab Equipment Manufacturer, Supplier and Exporter in India
Catalogue No :
LBS-0049
An immediate perusing, single container adjust with its scale as a quadrant. The curve scale is graduated in double scopes of 0-250x 1 gm and 0-1000x5gm which can be set utilizing the weight arm gave. Cast aluminum outline with all steel parts chrome covered. Leveling screw for zero change. Equalization Lever, Single range Balance Lever, Dual range..
Contact Ray Export for your School, College Civil and Mechanical Engineering Lab Instruments. We are the best engineering educational equipments india, engineering equipments distributors, engineering lab instruments, engineering equipments manufacturer, thermodynamics engineering equipment, engineering educational lab equipments in Ambala, India.

Ray Export has regular exports of Educational Scientific Instruments, School Laboratory Scientific Equipment , Biology Lab Equipment ,Physics Lab Equipment , Chemistry Lab Instruments , Laboratory Equipment , Biology Lab Equipment , School lab , Math Lab , Electronics Lab Equipments Manufactruers, Microscopes , Engineering Lab Equpments , Hospital Equpments , Maths Lab Kit , School Lab equipments suppliers , Lab Glassware Manufacturers , Glassware Adapters , Glassware Bottles , Scientific Glassware , Laboratory Glassware Pipette , Laboratory Glassware Beaker , Laboratory Glassware Joints , Scienc Lab Equipments Manufacturers, School Lab Equipments Manufacturers, Scienc Lab Equipments Manufacturers, Best Hair Transplant in Delhi/a>,Lab chemicals manufactruers,Educational Lab Equipment Manufacturer,in2 bcaa, in2 glutamine, scitron, Colleges, University & Resea