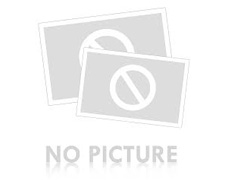 Electronic Plateform Balance Lab Equipment Manufacturer, Supplier and Exporter in India
Catalogue No :
LBS-0054
Electronic Plateform Balance Science Lab Platform Scale are accessible in high determination complete of up to 15,000 checks that make these simple to peruse (0.8") high brilliant RED LED show and also inherent rechargeable battery choice in order to accommodate consistent utilization. Here, our skill likewise lies in making these stage scales accessible with discretionary remote show and with rough development that makes these appropriate for meeting the prerequisites of mechanical condition..
Contact Ray Export for your School, College Civil and Mechanical Engineering Lab Instruments. We are the best engineering educational equipment, engineering equipments exporters, engineering equipments suppliers, engineering equipments supplier, engineering educational equipments, engineering equipments manufacturers in Ambala, India.

Ray Export has regular exports of Educational Scientific Instruments, School Laboratory Scientific Equipment , Biology Lab Equipment ,Physics Lab Equipment , Chemistry Lab Instruments , Laboratory Equipment , Biology Lab Equipment , School lab , Math Lab , Electronics Lab Equipments Manufactruers, Microscopes , Engineering Lab Equpments , Hospital Equpments , Maths Lab Kit , School Lab equipments suppliers , Lab Glassware Manufacturers , Glassware Adapters , Glassware Bottles , Scientific Glassware , Laboratory Glassware Pipette , Laboratory Glassware Beaker , Laboratory Glassware Joints , Scienc Lab Equipments Manufacturers, School Lab Equipments Manufacturers, Scienc Lab Equipments Manufacturers, Best Hair Transplant in Delhi/a>,Lab chemicals manufactruers,Educational Lab Equipment Manufacturer,in2 bcaa, in2 glutamine, scitron, Colleges, University & Resea