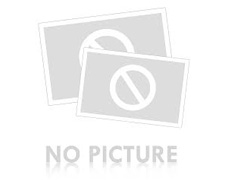 Spring Balance Acrylic Lab Equipment Manufacturer, Supplier and Exporter in India
Catalogue No :
LBS-0051
Tubular adjust produced using fine plastic. Each range is shading coded for simple distinguishing proof. The adjust can be utilized for both power and mass estimations. Spring activity is obviously noticeable and zero alteration is given. Add up to length 250 mm. Limit Division A.250g/2.5N 5g/0.05N B.500g/5N 10g/0.1N C.1000g/10N 20g/0.2N D.2000g/20N 40g/0.4N E.3000g/30N 60g/0.6N F.5000g/50N 100g/1.0N.
Contact Ray Export for your School, College Civil and Mechanical Engineering Lab Instruments. We are the best engineering educational equipment, engineering equipments exporters, engineering equipments suppliers, engineering equipments supplier, engineering educational equipments, engineering equipments manufacturers in Ambala, India.
Ray Export has regular exports of Educational Scientific Instruments, School Laboratory Scientific Equipment , Biology Lab Equipment ,Physics Lab Equipment , Chemistry Lab Instruments , Laboratory Equipment , Biology Lab Equipment , School lab , Math Lab , Electronics Lab Equipments Manufactruers, Microscopes , Engineering Lab Equpments , Hospital Equpments , Maths Lab Kit , School Lab equipments suppliers , Lab Glassware Manufacturers , Glassware Adapters , Glassware Bottles , Scientific Glassware , Laboratory Glassware Pipette , Laboratory Glassware Beaker , Laboratory Glassware Joints , Scienc Lab Equipments Manufacturers, School Lab Equipments Manufacturers, Scienc Lab Equipments Manufacturers, Best Hair Transplant in Delhi/a>,Lab chemicals manufactruers,Educational Lab Equipment Manufacturer,in2 bcaa, in2 glutamine, scitron, Colleges, University & Resea