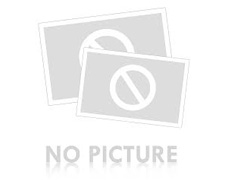 Balances Spring Lab Equipment Manufacturer, Supplier and Exporter in India
Catalogue No :
LBS-0046
Item depiction: In graduated tubular aluminum, with zero alteration, gave top suspension circle and snare, with double scale in Metric and Newton extend. Limit Sub-division A 100gm./1N 1 gm. B 250gm./2.5N 5gm. C 500gm./5N 10gm. D 1000gm./10N 20gm. E 2000gm./20N 40gm. F 3000gm./30N 50gm. G 5000gm./50N 100gm. H 10kg./100N 200gm.
Contact Ray Export for your School, College Civil and Mechanical Engineering Lab Instruments. We are the best engineering lab equipments, engineering equipment manufacturer india, engineering equipment india, chemical engineering lab equipments, control engineering laboratory equipments, control engineering laboratory equipment, control engineering lab equipment in Ambala, India.
Ray Export has regular exports of Educational Scientific Instruments, Buy Fashion Jewellery for Women , Buy Earring for Women ,Best Hair Transplant clinic in Delhi, School Laboratory Scientific Equipment , Biology Lab Equipment ,Physics Lab Equipment , Chemistry Lab Instruments , Laboratory Equipment , Biology Lab Equipment , School lab , Math Lab , Electronics Lab Equipments Manufactruers, Microscopes , Engineering Lab Equpments , Hospital Equpments , Maths Lab Kit , School Lab equipments suppliers , Lab Glassware Manufacturers , Glassware Adapters , Glassware Bottles , Scientific Glassware , Laboratory Glassware Pipette , Laboratory Glassware Beaker , Laboratory Glassware Joints , Scienc Lab Equipments Manufacturers, School Lab Equipments Manufacturers, Scienc Lab Equipments Manufacturers, Best Hair Transplant in Delhi/a>,Lab chemicals manufactruers,Educational Lab Equipment Manufacturer,in2 bcaa, in2 glutamine, scitron, Colleges, University & Resea